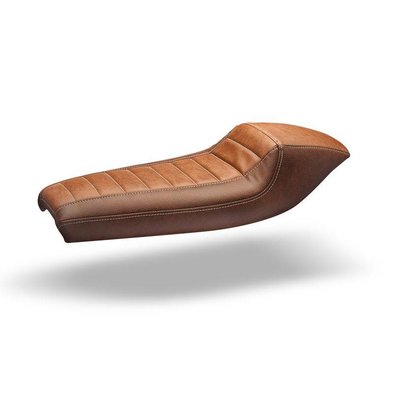 Tracker Seat Fully Upholstered Vintage Brown 20
20-0020
Product description
Article number:

20-0020

Availability:

In stock
Tracker Seat Fully Upholstered Vintage Brown 20. This tracker seat is very unique because it's fully upholstered and has a two tone colour brown. 

The material of the upholstery is Skai leather, which makes it waterproof and looks like real leather. The perfect material! 

The base of the seat is made out of ABS plastic and the foam thickness is 20mm.
Perfect for a classic flat track bike and can also be used in many other custom creations.