Contrary to the two previous models, the Bonneville T100 and the Thruxton, the Scrambler is more recent. The first Scrambler to roll off of the Triumph factory in 2006. It's one of the last work of John Mochett for Triumph. It's named after the allure and off-road capability.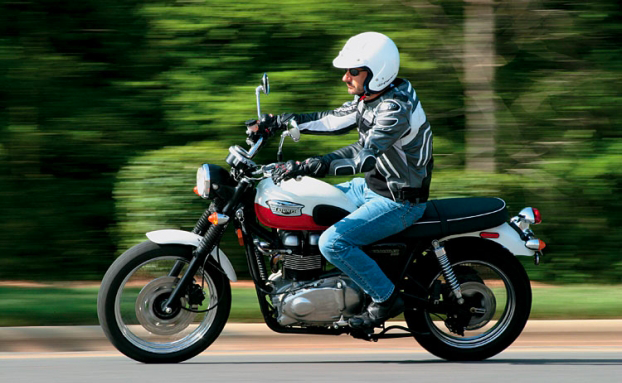 It's been a 100 years that the scrambler falls in and off the trend. One of the star model from Ducati. The Triumph version isn't jealous of its big sis'.
The idea of a Scrambler is pretty old. I'm pretty sure it was invented like this: Mr Scrambler on his motorcycles saw a patch of grass and dirt and told himself: "It must be cool to ride on this" and here we go, the scrambler is born. 
During the '20s in the UK, there was a lot of "Trials". The goal of those races was simple, you have a point A and a point B, you had to do A to B the fastest you can. And that's it. Simple right? Of course, you were free to choose your itinerary.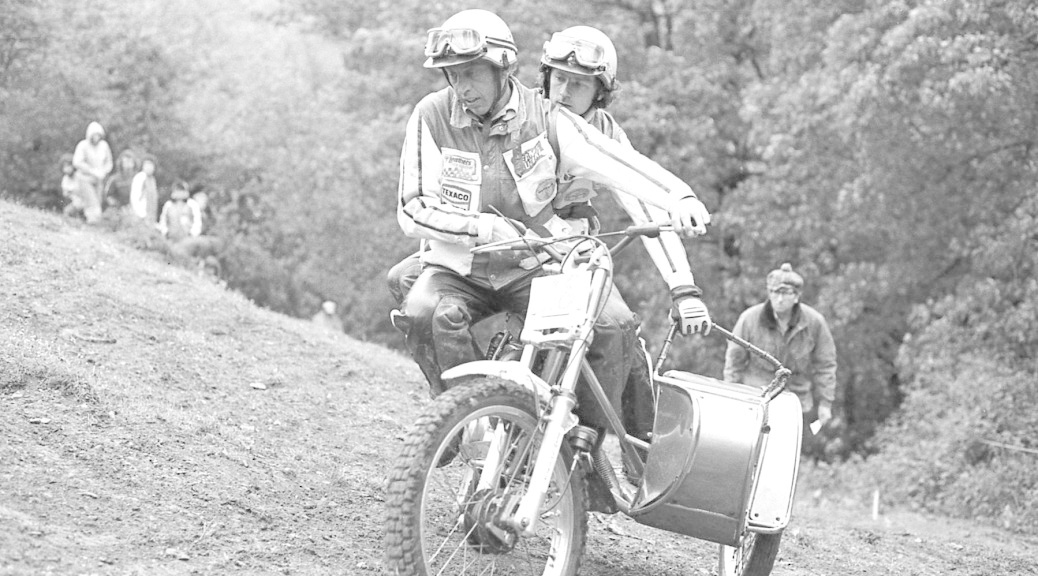 Thing is, back in those days, there were not as many different models as of today. Everyone had the same models, your buddies and competitors. The racers start thinking on how to optimize their bike in order to win those race. So you know what the bikers of those days did when something didn't fit their view? The same thing as today, they grab a wrench and go to their workshop!
How did they optimize their bike? Basically, it's what defined the scrambler today:
A highly placed exhaust due to off-road riding
A single person seat (you won't catch girl in the middle of the forest) 
An engine with more torque than pure strength.
A simple and light bike (because it will probably fall in a bush)
A small tank, because this thing is funny but it doesn't last long.
A headlight with a grid
A pair of Off-Road Tires
Here the scrambler recipe (Who knows, you might build your own scrambler!)
Triumph
followed the recipe perfectly with their 1st scrambler in 2006: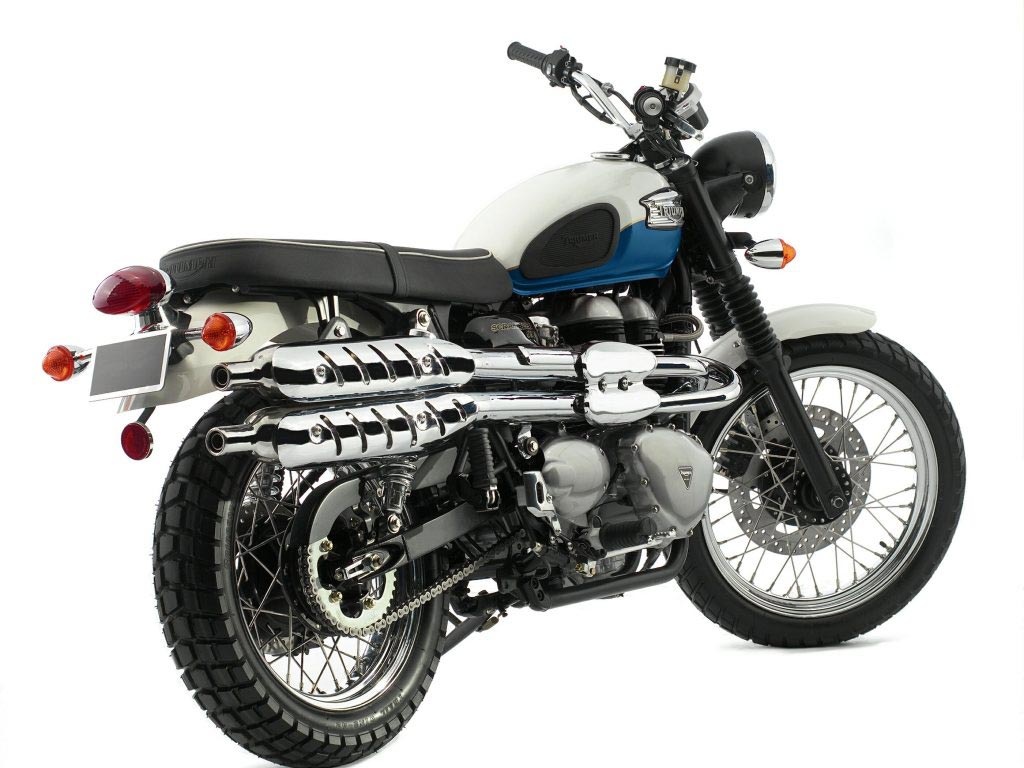 After 2006, Triumph released a new version of its scrambler each year, obviously not designed by John Mochett. The latest version, 2019, is more powerful (increased in horsepower) and they raised the redline. 
After 12 generations, the Triumph scrambler is definitely one of Triumph main model line. Loved by many, sometimes falling off the trend to better come back. The scrambler is, for sure, part of the Café Racer culture!