BMW F 850 GS "Bauhaus 100" by Krautmotors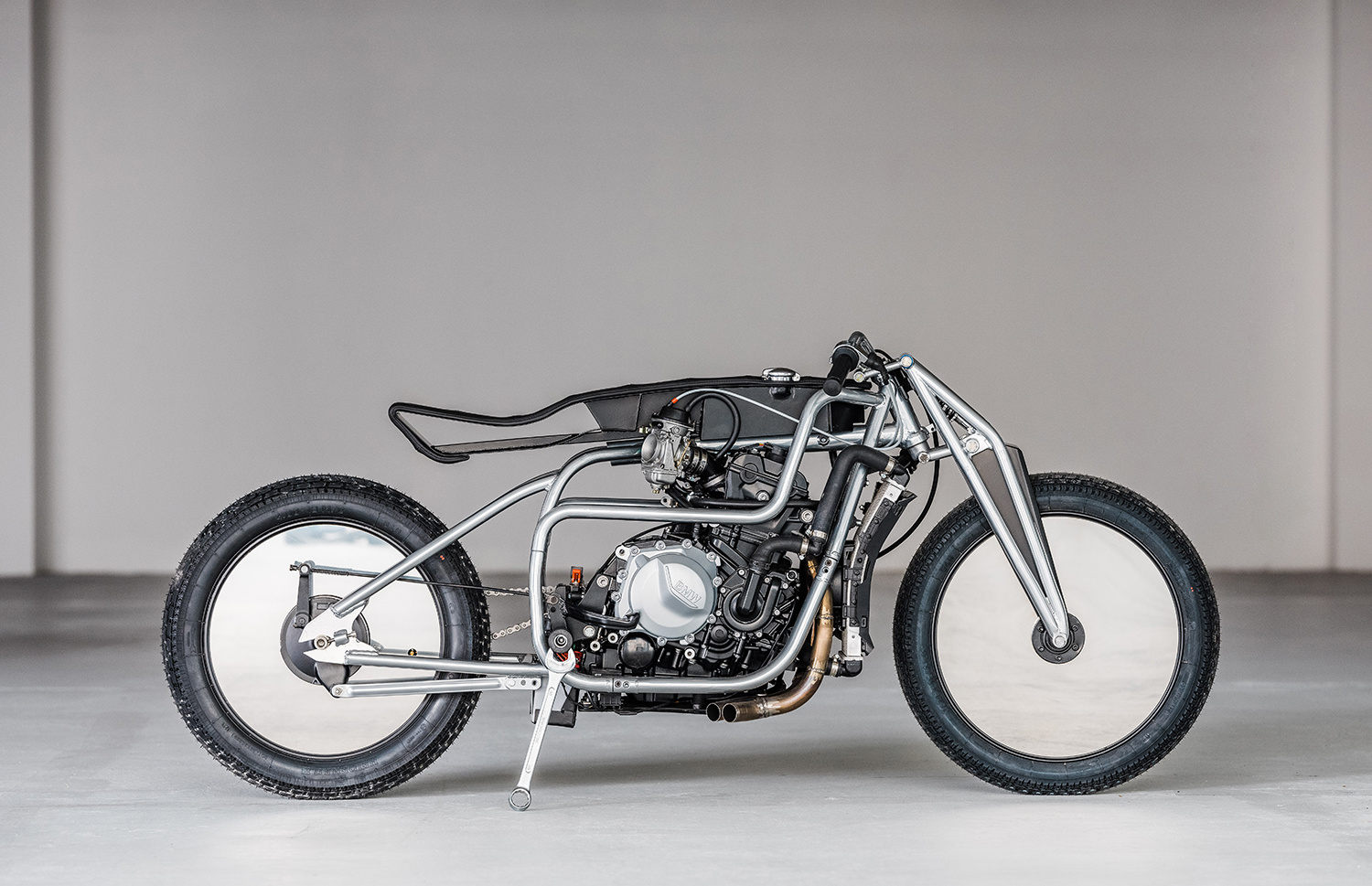 The latest conversion from Krautmotors has everyone looking to Germany. This state-of-the-art custom motorcycle has been named "Bauhaus 100" to pay tribute to the Staatliches Bauhaus art school. This building, designed by Walter Gropius, celebrated its 100th birthday this year. This 100% German motorcycle is retro and minimalist at the same time, as to embody both past and present.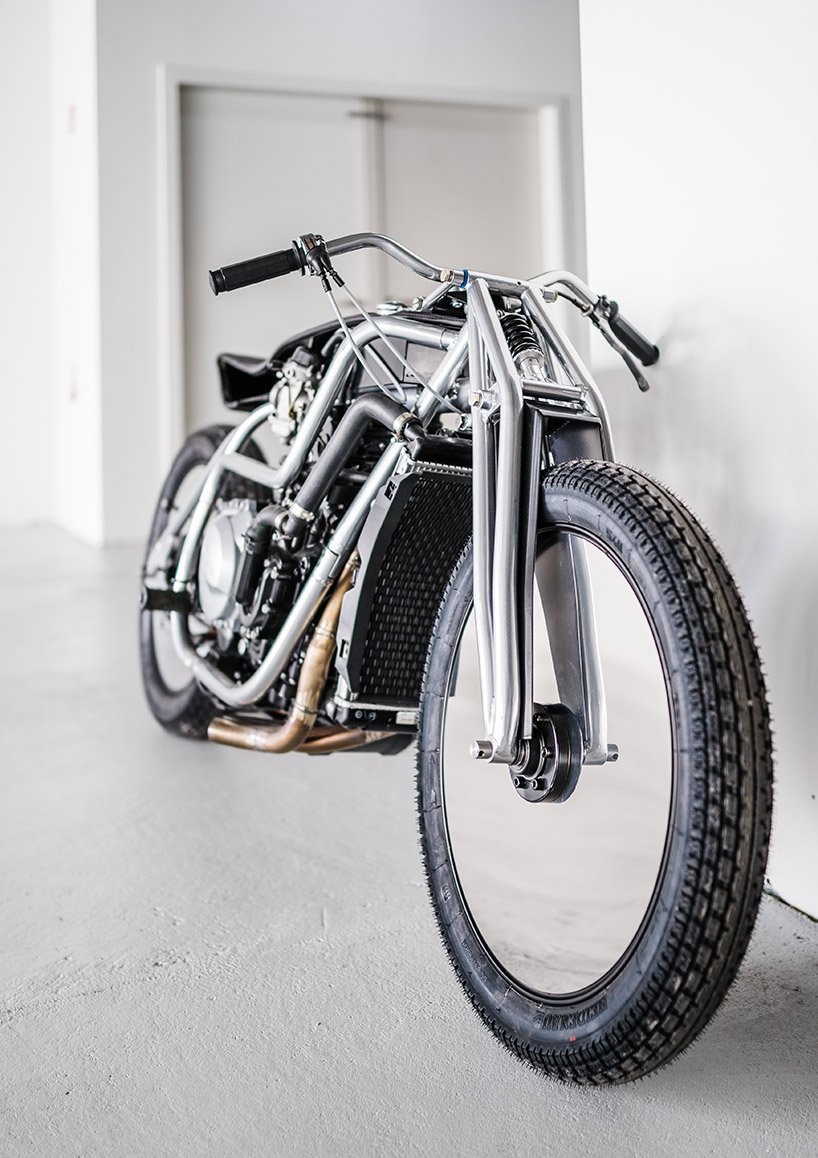 Rolf Reick (below), head of Krautmotors, has taken about half a year in order to build this piece of art from scratch. He took the engine of an F 850 GS, which is mostly appreciated for its slim form and light weight. This particular engine was a risky move as it is a modern part with water-cooling, therefore needing a huge amount of electronics. That does not make it the favourite pick for a custom build, yet Rolf made it work through his efforts and his engineering knowledge.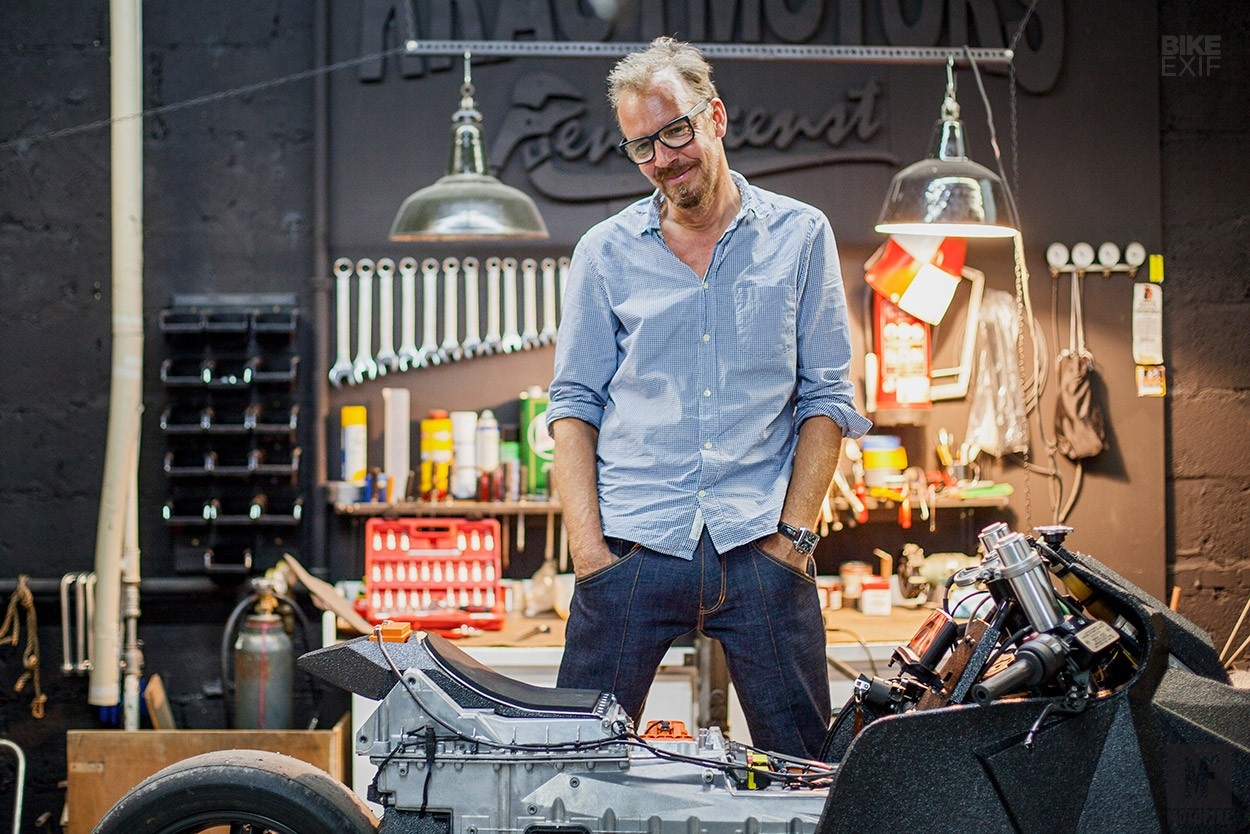 From January to July, he worked mainly alone and with custom parts, namely the exhaust, the fork, the seat and the tank. When it comes to the frame, Rolf Reick used a modified R60/6 frame and widened it to give it a "lounge chair" feeling. This particular chair was created in the 1920s by Marcel Breuer, a student at the Staatliches Bauhaus. The seat stitch pattern is the same as its 1920 counterpart and forms one single piece with the tank. Despite being really difficult to build, Rolf made sure the hovering seat was functional, sturdy and artistic at the same time.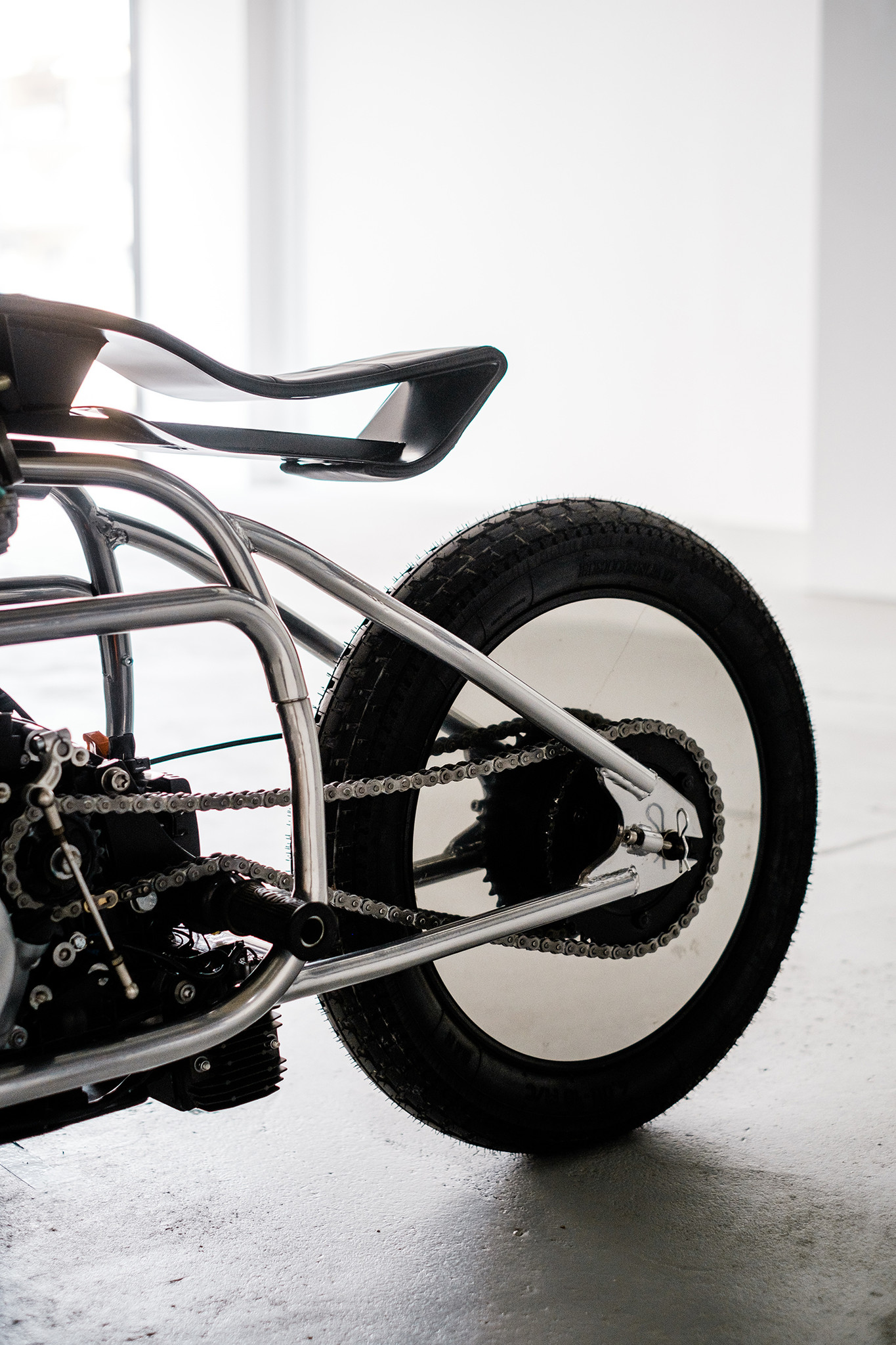 On the one hand, Jochen Lehmann, another German specialist in custom motorcycles, has taken over the welding. The motorcycle has a girder fork, which fits perfectly with the rigid rear. Topped with Lehmann's bars, the finish of bodywork is simply stunning. On the other hand, Christoph Liepelt and Marco Rose from BMW Motorrad itself have supplied the cable harness of this masterpiece. This is just what the Mikuni carburettors of the motorcycle needed to start up!
The front wheel is 19 inches while the rear one measures 18 inches. Nevertheless, both of them are equipped with moon disks and vintage rubber for an incredible look. This 850 cc engine packs no fewer than 100 in horsepower, making it a real piece of art as it was intended to be.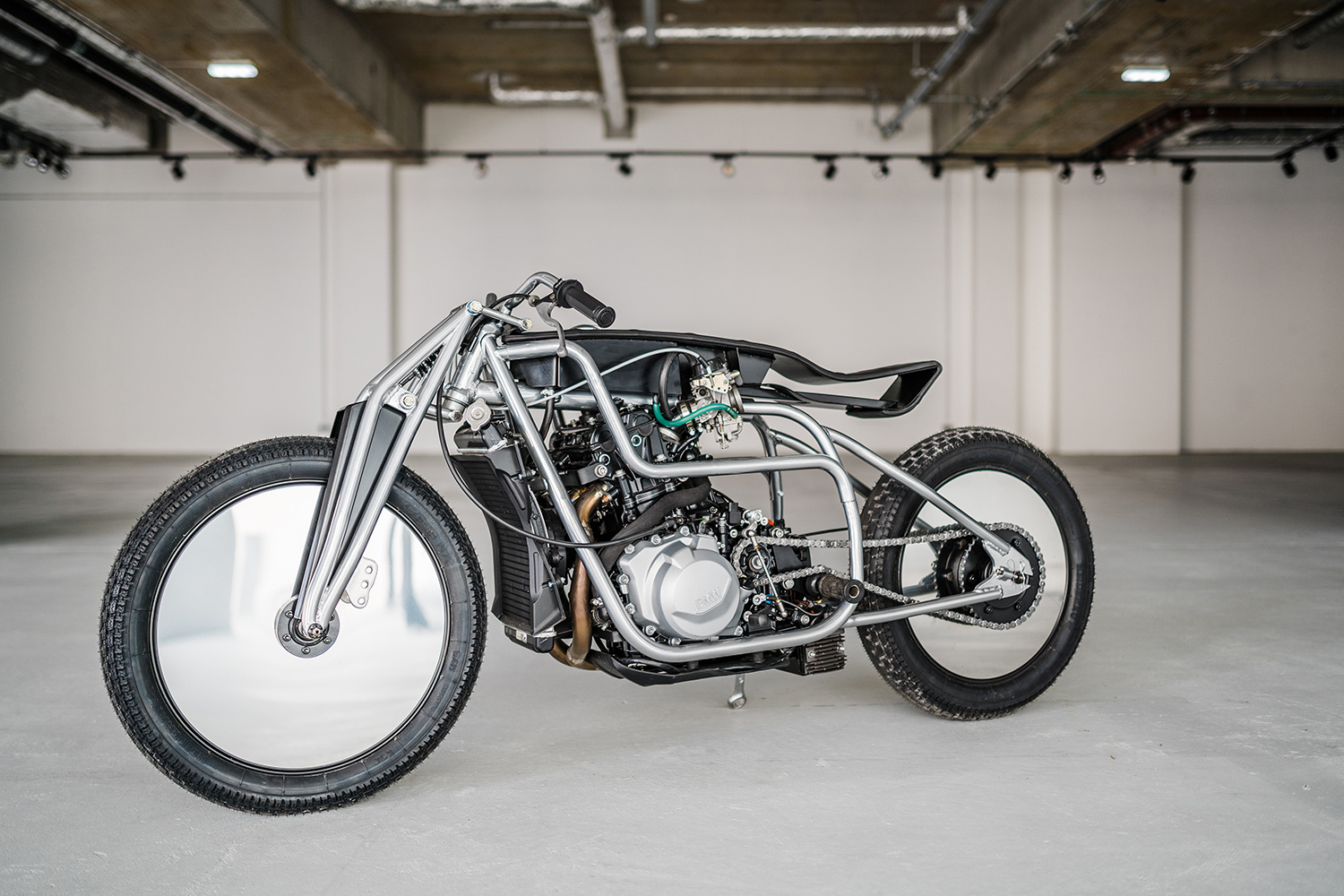 Of course, despite being fully functional, this bike is primarily designed for exhibition purposes. However, Rolf Reick's passion for racing will surely take this bike on the tracks. We can probably expect to see it at the StarrWars race and on the Neudeutsch Flat Track at the Starr Dirt.
Sources:
Picture credits: