28-02-2019 - 16:29
How-to choose your perfect cafe racer seat
Wich seats suit your style
There are a few things you should keep in mind when you are choosing your new seat. First of all, it's a good idea to know how long and wide your sub-frame is. This is so your seat will fit on your bike. Beside this it is also good to know what kind of stitching you'd want on your seat. 2 common stitching types are tuck n' roll (top) and diamond stitching (bottom).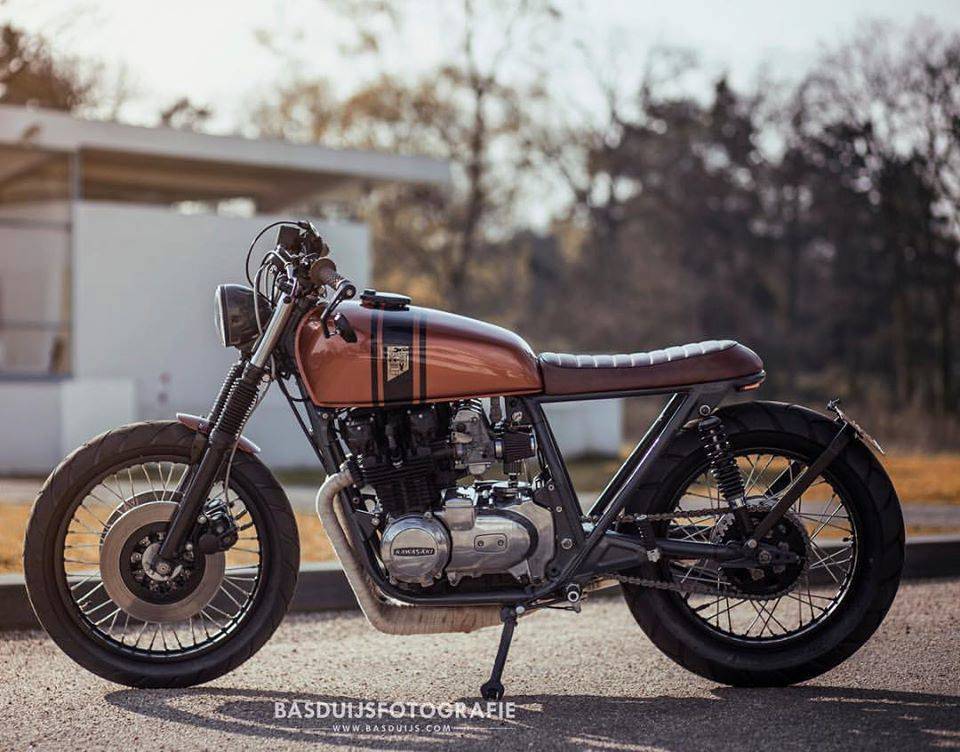 Cafe racer Seats
This style of seat is easy to recognize by the hump on the back of the seat. These kinds of seats can be partially or completely covered by leather or other fabrics. The advantage of a partly covered seat is the possibility to spray the back in a complimenting or contrasting color. Another advantage is that partly covered seats are easier to mount on your bike. You can easily take the upholstery off and mount the polyester to the frame. After that you can mount upholstery upon the polyester.
The reason you would choose a completely covered seat is to not pull away to much attention off the rest of the bike. Or because you like the look of it.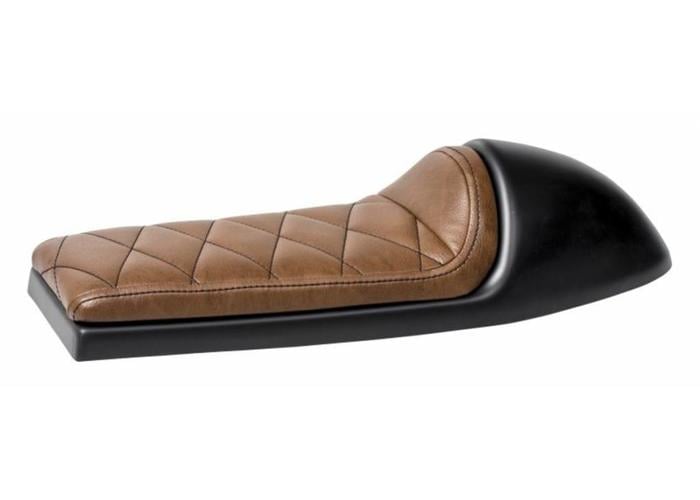 Tracker seats
This type of seat looks a lot like cafe racer seats. This style originates from racing around an off-road oval track. You can recognize tracker seats by a slightly lower hump. Because these two styles look a lot alike, it's possible to mount a cafe racer style seat on a tracker.
Brat seats
You can recognize this type of seat by its flat nature. The big benefit with this is the possibillity to ride the bike with two people on it. The drawback from that is the fact that you could miss the support in your lower back for example cafe racers have. But this is solvable by a buddy cover that can be put over the back of your brat seat to make it into a temporary cafe racer seat.
With some of the brat seats it's also possible to slide the front of the seat under the tank of your bike. This can create an unique look.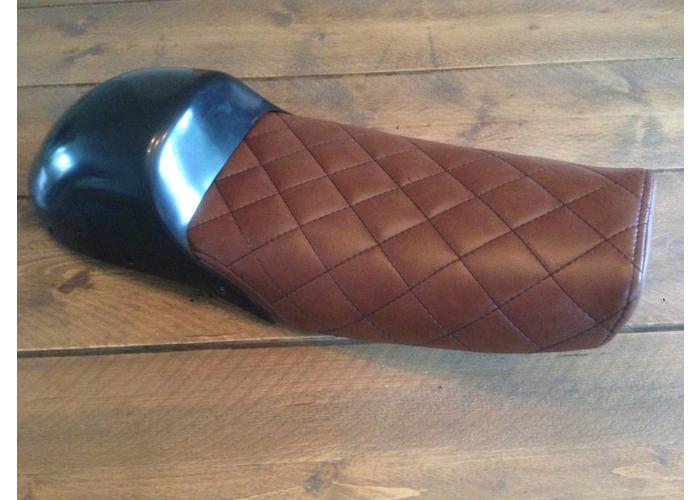 Bobber/costum Seats
This type of seat is popular with American bikes. The seat is often mounted at same height or a bit higher than the rear wheel. A deeper cavity in the seat is often experienced as more comfortable, but it could very well be that a flatter seat fits the style of your bike better.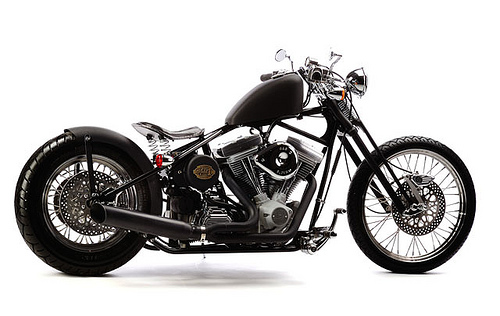 DIY
If you couldn't find a seat of your liking, you could build one yourself. You could for example get a polyester seat and build from there by adding foamed pvc sheets. It is a lot more time-consuming than buying a seat, but you will gain a unique seat exactly to your liking.
Source:
http://bespokemotorcycles.co.uk/
https://www.caferacerwebshop.com/en/tuck-n-roll-brat-seat-cafe-racer-brown-type-77.html
https://www.autoevolution.com/news/british-customs-surfaces-cafe-racer-seats-for-modern-classic-triumphs-photo-bike-61111.html
https://www.caferaceronderdelen.nl/copy-12530179.html
https://www.cycleworld.com/6-cool-custom-street-tracker-motorcycles
http://carpyscaferacers.com/little-cb350-under/
https://www.caferaceronderdelen.nl/copy-copy-copy-copy-copy-20991874.html
https://www.custom-choppers-guide.com/bobber-seat.html
https://purposebuiltmoto.com/build-cafe-racer-seat/
Leave a comment