We have a lot of products in our webshop, but how do you look for that one specific product that you need for maintenance?
First of all, you need to go to the section "The Workshop" here you will find all your maintenance products.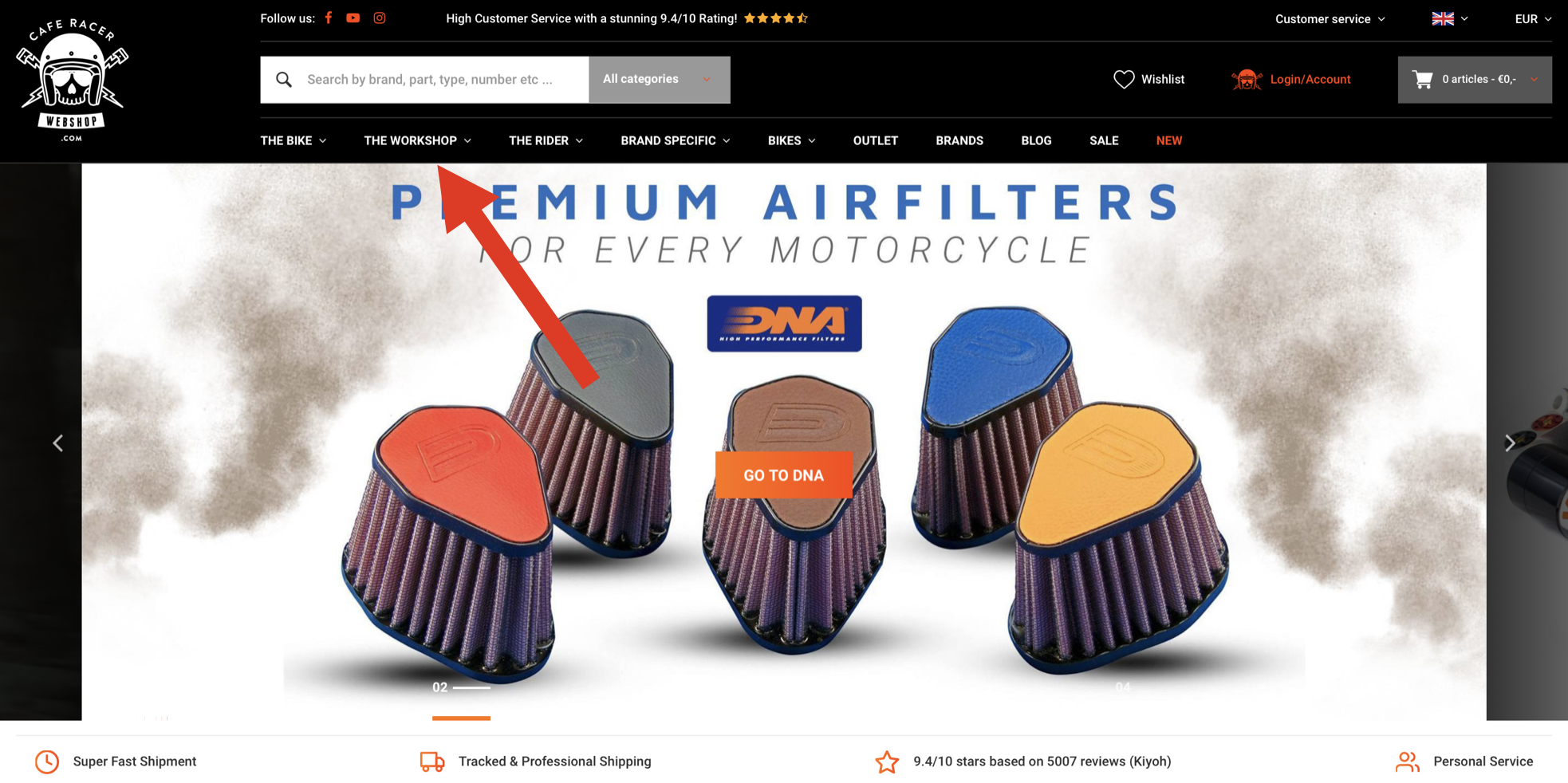 For example, we need some front wheel bearing for our Yamaha. When you are in the 'the workshop' category menu, you can search for the category you need. In this case the 'Bearings' category.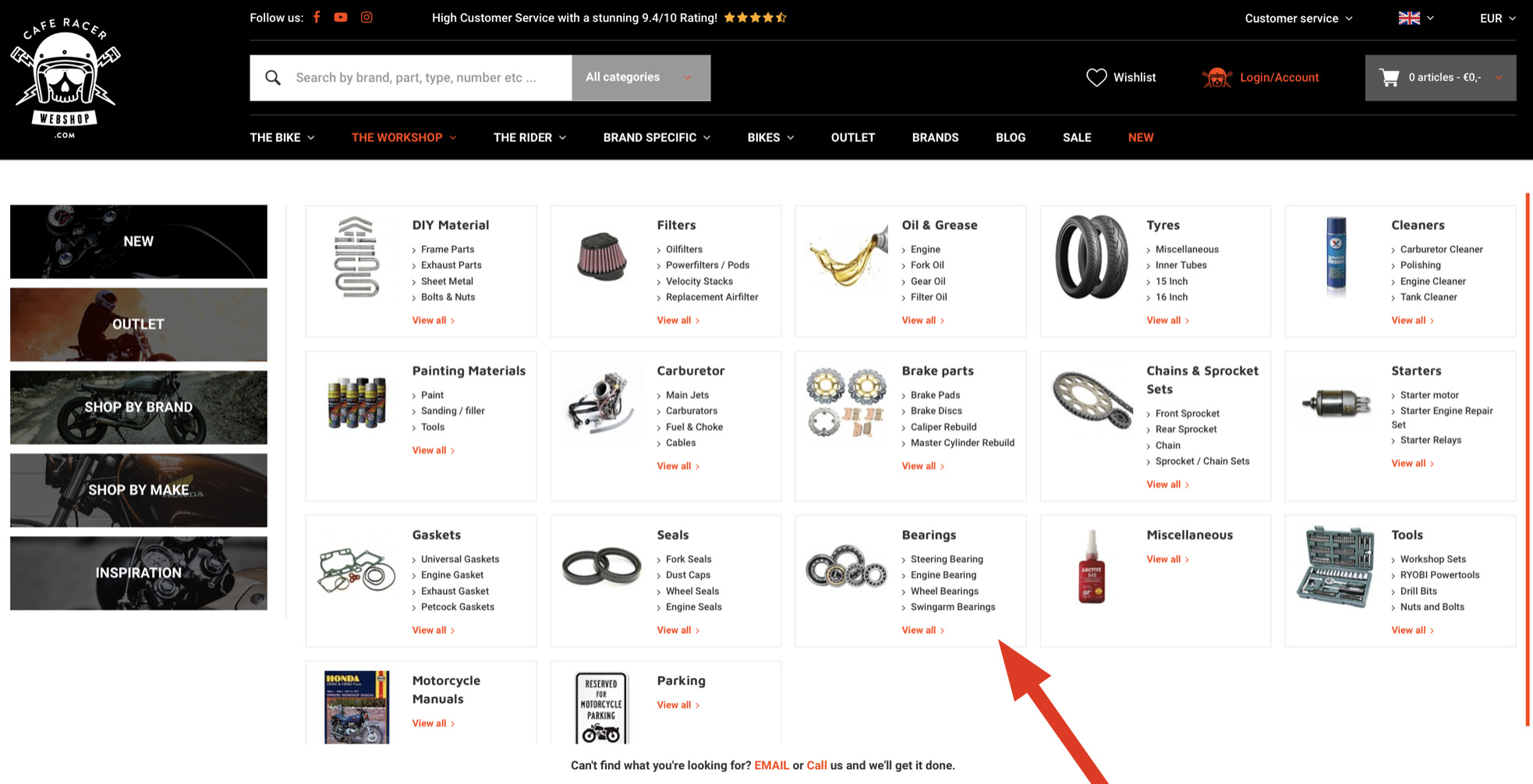 The category will open and it will divide into different bearing categories. In our case, we need some 'Front wheel bearings'.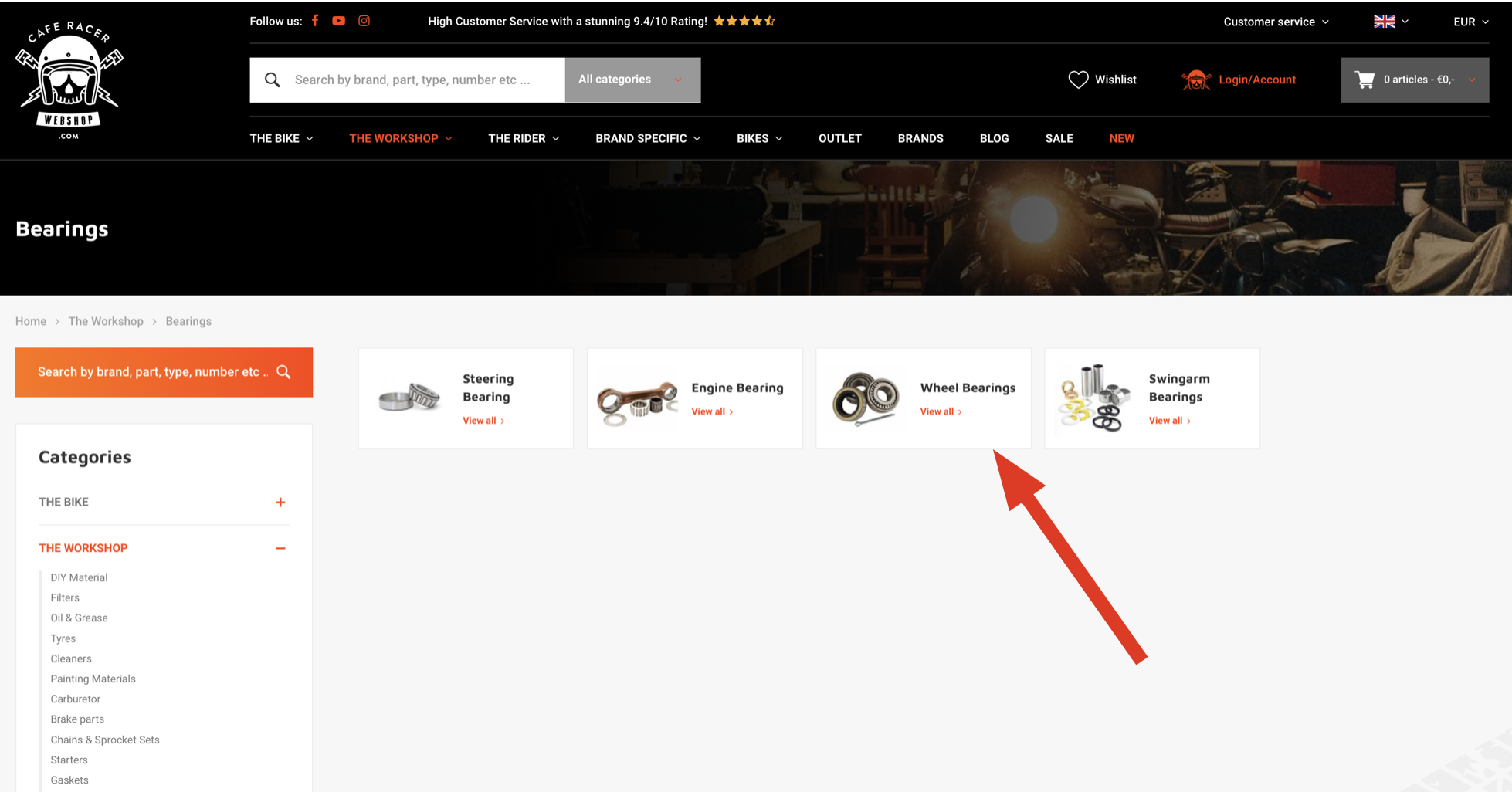 At this point, the category isn't filled that much (we are working on it right now) but in the future, there will be more products. Now you can filter your products to match it with your Yamaha. 
Click on the left side of the screen on 'Motorcycle Brands'. An overview of brands will open and from here you can click on your brand.
And here you go, you will filter your 'front wheel bearings' product overview on your motorcycle to one or more products that will fit.

There are some other ways to search for your specific part. In the search bar on our homepage, you can type in your motorcycle type. For example 'K100' or 'K 100'. Sometimes it is a bit buggy (yes we work on this too) so when you can't find your part on K100, XJ600 or R80 please try it with a space between it. (K 100, XJ 600 or R 80). 
Can't find what you are looking for? We are here to help. So do not hesitate to contact us:)